The First Newsletter – The development of SimplyMeet.me
January 28, 2022
457
0
It's been just over three months since the official launch of the SimplyMeet.me meeting scheduling system, and it's been a busy and informative transition. Our developers have made significant adjustments to several aspects of the original Harmonizely framework. Meanwhile, the support team has collected feedback, suggestions, and requests from new and transferred Harmonizely clients.
It's been fun and exciting.
So what has happened since SimplyBook.me acquired the Harmonizely solution, and it became SimplyMeet.me?
Let's have a look.
What SimplyMeet.me Enhanced
After taking over the administration and development of Harmonizely, our developers began to implement several enhancements to improve the delivery of the new SimplyMeet.me service.
Security
Personal and company data security was a priority for SimplyMeet.me. With that in mind, 2-factor authentification has been included, and we've imposed failed login limits to prevent hacker access. 
A competent external agency has tested the systemwide coding for security weaknesses in combination with the additional security features. Their report enabled the successful fixes of all identified security issues. 
Better Organisational Control
For companies using the SimplyMeet.me system to manage teams and synchronised schedules, we created multiple levels of access to specific information.
Implementing Owner, Manager, and User profiles within an organisation enable access restriction to unauthorised staff members. At the same time, it allows owners and managers to have a degree of overview and control. 
Tags Feature
A (very) recent update to the Pro/Teams subscription option has been the addition of speciality tags to filter users within the organisation. The company account owner can create specific tags according to function, skills, or other particular identifiers and allocate them to other users. Speciality Tags can be ordered and marked by colour coordination for ease.
Billing
We are now using the in-house SBPay project to administer the payment transactions for SimplyMeet.me. Consequently, this enables more flexible features. For example, we store billing information, such as collecting VAT numbers and billing data, calculating VAT, etc. It also makes rebilling posible.
What's Coming Up for SimplyMeet.me
Security
While we have added significant security updates, SimplyMeet.me is not HIPAA compliant. System development will ensure HIPAA compliant functions and data protection across multiple regions.
Translations
Rather than making everyone reliant on Google Translate, the SimplyMeet.me interface and weblinks will soon be available in the same languages as SimplyBook.me. In addition, there will be the option to change the display language and alter it to professional or industry-specific terminology.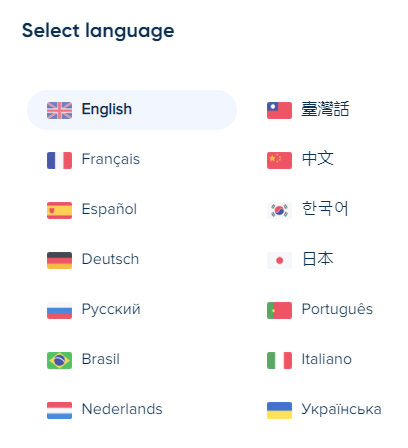 Calendar Views
At present, the standard calendar view for SimplyMeet is weekly. The new option for the monthly view is currently in testing and should be with you soon.
Round-Robin Meetings
The Round Robin feature of SimplyMeet is an excellent way of distributing meetings across teams without causing a single team member to become overwhelmed. A new development for the round-robin feature will enable a function that includes multiple locations.
In case you missed it…
If you haven't been keeping up with the blog, you might wish to check out some of the articles we've published.
There have been some minor tweaks to the onboarding process with all the changes we made, so we've updated the information about connecting calendars and setting up meeting availability.
SimplyMeet.me is a straightforward system to set up, so we have far more scope to update the blog with business tips and use cases.
We started the year with some inspirational quotes to get you in a motivated mindset, but if you're on the search for new business projects, our simple business ideas might be just the thing to help you figure out your next move. If you've already decided on a business path, you might want to look at how to develop an operational business plan.
Of course, established companies need none of these things, but that doesn't mean we didn't have something for you too. Large companies with dedicated marketing, sales, and HR (amongst others) still need effective meeting and scheduling strategies. So see how SimplyMeet.me can simplify HR operations and help manage sales calendars.
That's all for now, folks!
So the first newsletter has covered what has gone into creating the new SimplyMeet.me platform from the original framework.
Stay in touch as we release fresh newsletters each quarter with updates, enhancements and any important information. Don't worry; we'll keep you informed of any significant updates and changes. 
Stay up to date with the blog on system tips, business advice, and a detailed breakdown of any new features.