Which Video Calling Platform is Best for Your Business?
February 2, 2022
202
0

Remote work, remote consultation and hybrid working have made massive strides in the past two years, and that's no bad thing. Moreover, video calling software has made that working model far more accessible and direct than ever. While these platforms already existed with Facebook Messenger, WhatsApp and Skype, other video calling platform providers have taken those concepts and created a whole new range of features and functions to create business-ready, accessible and affordable solutions for businesses everywhere.
So when it comes to your online meeting abilities and remote consultations, what is the best video calling platform for your business?
Video Calling integration with SimplyMeet.me
SimplyMeet.me has one of the broadest ranges of video calling integration of most meeting schedulers:
Zoom
MS Teams
Google Meet/Hangouts
Whereby
The reason for so many integrations is that we know you have different preferences, needs, and functionality requirements to make your remote or hybrid business models work.
Whether you need multiple video calling platforms to accommodate clients' demands or if you require the specific features of a particular video calling platform, there's something that fits.
If you're looking for integration instructions for any (or all) of these integrations, you'll find them in the help centre under integrations.
So which one works best for you?
I've used the data from the Capterra comparison that you can see in full here to compare the first four on the list.
Zoom

Pricing Models from: $14.99/Per-Month
Overall Capterra Rating: 4.6
Best For: SMBs and large enterprises with wireless media sharing, video system interoperability, screen sharing, and more.
If you haven't used, or at least heard of, Zoom in the past two years, you must have been living under a rock. While it has had incredible results in keeping families and people in touch throughout the pandemic, it has definitively become a prominent business tool.
It has been in almost perpetual development providing accessible, reliable, and secure video, audio, and content sharing across mobile and desktop devices as well as telephones and conference room systems. Some beneficial features are cloud and local recording with transcripts and multi-user annotation capabilities via screen share. There is also the option to password protect meetings for absolute privacy.
User Pro:
"I love using this software and has all these fun add ons. It's similar to teams but you have more options to configure in zoom."
User Con:
"This software does glitch sometimes which sucks in the middle of a lecture when you miss information."
MS Teams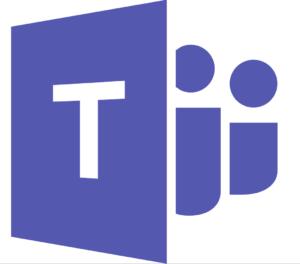 Pricing Models from: $5/Per-Month
Overall Capterra Rating: 4.4
FREE Trial: Yes
FREE Version: Yes
Best For: Business communications to help teams manage chat, meet, file sharing, team discussions, and more.
So many people use Microsoft tools, which could be the best option for your medium or large enterprise. The potential for integration with multiple other platforms and software and supporting SSO/SAML with Azure can help connect extensive enterprise staffing and clients alike.
Some useful features include activity tracking, auto framing, automatic transcription and audio capture.
User Pro:
"I like how it has the ability to share a document so users in your specific team are updating and working off of the SAME document. This is especially helpful when multiple people are collaborating."
User Con:
"There are actually times, and I hate to admit it, that I get too frustrated trying to use Teams to call other Macs, that I switch over and call them on Zoom instead."
Whereby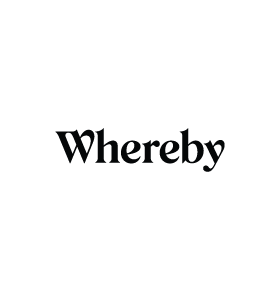 Pricing Models from: $6.99/Per-Month
Overall Capterra Rating: 4.5
FREE Trial: Yes
FREE Version: Yes
Best For: Small to midsize businesses conduct video or audio calls, mute participants, record meetings, and more.
Whereby is an emerging favourite in web conferencing and collaboration tools. Its simple set-up is easy for small and midsize businesses to connect colleagues and equally with clients.
It is considered one of the most accessible video calling platforms with valuable features, including file and screen sharing, recording, and user profiles. All meetings take place from a browser window, and there is no need for downloads or user logins for clients or guests.
User Pro:
"Amazing solution that runs in the browser. No third-party app to install on the computer, which is great and remove any friction."
User Con:
"Clients get confused/ frustrated when they can't click on the share screen button due to them not installing the chrome add-on. Slows down the meeting explaining to them what to do."
Google Meet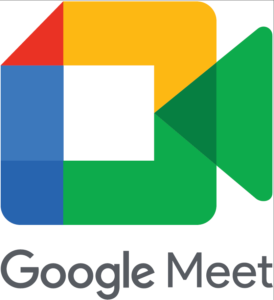 Pricing Models from $6/Per-Month
Overall Capterra Rating: 4.5
FREE Trial: No
FREE Version: Yes
Best For: Internal communications within all small to large businesses conduct voice/video calls among colleagues or business partners.
Google Meet is a freely available tool for so many people and is a communication solution enabling users to stay in touch with colleagues and clients globally. The ability to sync with other google apps is ideal for businesses using the Google suite software (email, calendar, drive, etc.)
Some valuable features of Google Meet (especially considering that it's free) are file sharing, call recording, private chat functions, and presentation streaming.
User Pro:
"This software was a lifesaver and also a good tool to add to the growing list of virtual communication software."
User Con:
"It's bad when you lock up by interrupting meetings where you need to go back to finish conversations."
Different Platforms for Different needs
Why do you use a video calling platform? Do you need to stay in touch with distributed team members worldwide or even work remotely? Do you use video to support clients through counselling, consultations or even fitness regimes? Maybe you primarily need video conferencing for job interviews – almost everyone is plumbing the global talent pool these days.
You might need to look at different video calling platforms for other areas of your business. While Google Meet might be perfect for internal meetings within your company, it might be less beneficial for client meetings because your clients prefer the simplicity of Whereby or Zoom.
Only your understanding of your clients and colleagues will help you to determine which video calling system will fit your business best.
Maybe none of those above fit your business perfectly.