Tutoring Online with SimplyMeet.me
February 8, 2022
118
0

If anyone has ever said to you, "You should teach this…" it might be time to maximise your earning potential and start tutoring online.
Do you have a marketable skill? I'm not specifically talking about what could get you hired for a job. I'm talking about those skills you have learned but never did anything with them. You might have grown up fluently bilingual, had someone who developed your natural ability, or taught you a craft. Crafting could be termed artistic, or it could be a postapocalyptic life skill – anything is possible.
Maybe you're already a tutor and struggling to expand your business and attract clients from further afield than your immediate locality. The online route could quickly broaden your options significantly. No one says you have to have all of your tutoring business online; the last couple of years have proven that hybrid working models are the way forward.
Think about the skills you have that you aren't using in any productive way and google "[skill] classes/tutoring". You could even add "near me" to see if there is demand or saturation in your local area.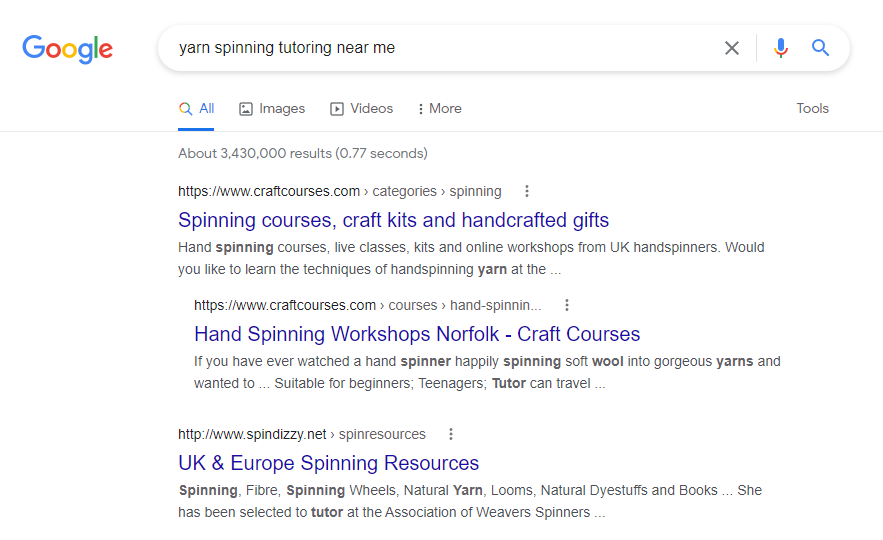 Starting a tutoring business – 3 things to consider
One
The first thing you need to do is ensure you have a marketable skill. It might be in a very narrow niche, so you need to do some serious drilling down into your specific skill set. The other thing you might need to consider is whether your skill is in demand.
The first thing you need to do is ensure you have a marketable skill. It might be in a very narrow niche, so you need to do some serious drilling down into your specific skill set. The other thing you might need to consider is whether your skill is in demand.
If no one wants to know how to whittle (carving small decorative objects from wood), you might have to accept it's not going to be a big money-making enterprise. Alternatively, you might want to think about expanding your search parameters to find people who want to learn online – if you can tutor your skills online.
Two
The second most important thing is to know whether you have tutoring skills. It doesn't matter if you know your subject if you don't have the people skills and patience to tutor someone.
You might already know you have these skills – you might have used them in your current or previous day job. However, you can't rely on the feedback of friends and family because your interactions with them are distinctly different from how you interact with paying strangers.
Three
And the third thing you need to think about is how much time you can commit to your tutoring online and when that time is. If you work regular even shifts and your free time is in the morning during the working week, you might find that you struggle to find clients. Schools are in session, and many people work regular 9-5 jobs, so you would only have a small pool of potential clients to target. Conversely, you might work the traditional 9-5 and have your evenings free.
However, the key here is not to commit too much time to your tutoring. Have you ever talked to a teacher about the amount of work outside the classroom? You will need to do some prep work yourself, especially if you plan on tutoring groups or tailoring your services to individuals.
Tutoring online and in-person (but online is important)
If you've already started your tutoring business and you aren't online yet, why not?
Whenever people search for classes, courses, and tutoring, they invariably look online, whether they seek conversational English lessons, business administration training or a tutor for their struggling adolescent. These days, the first tool anyone uses is the search app on their phone. Maybe they'll use a computer if that's where they are when they think of it.
Even if you have no intention of doing your actual tutoring online, your accessibility on the web is crucial. That's why SimplyMeet.me is the perfect tool to help you schedule your tutoring availability online.
Scheduling Time & Resources Online for In-Person Tutoring
If your tutoring works better in person, you need a location to work from. That might be your home or rented office, but you'll need to ensure you have space available when you want to schedule clients.
With SimplyMeet.me, you can define the minimum amount of time a client can schedule a tutoring session to ensure you have the available workspace. You might rent a communal workshop or office space for your sessions, and you don't want to rent the area when you aren't using it. That will negate any money you make.
Alternatively, you might work from a spare room in your home but need childcare for that time slot. Defining that clients book a minimum of one day (or more or less) in advance will help to ensure you have the space and resources to commit.
If you don't need to allocate space or resources to our tutoring clients – perhaps you have no other commitments or responsibilities or have your own workspace – you can shorten the minimum time to allow last-minute bookings without any consequences. And with that, you have more flexibility to engage more clients at their convenience.
Tutoring Online – Video Screen Tutoring
Some skills you can tutor online as quickly as in person. You can share information, ideas and concepts just as fast over the web as you can in the same room. Moreover, you can reach clients farther afield and at different times with an effective online tutoring model.
Within SimplyMeet.me, there are some popular and valuable video calling integrations that will allow easy setup of online tutoring meetings. Which one you choose will depend entirely on your requirements.
Do you need presentation sharing as part of your tutoring plan, or would a whiteboard function suit you better? Maybe you want to tutor small groups. In which case, you will need to have multiple people on screen and share with all of them. All of these things will influence your choice – and there are plenty of them.
Why SimplyMeet.me is Perfect for Tutoring Online
Assuming you've already considered the three first steps of setting up a tutoring business, SimplyMeet.me is an easy way to set up your time, meeting lengths and experiment with video calling options. And there are no setup costs. You can start accepting bookings as soon as you have defined your tutoring schedule and availability.
Once you have established yourself as a credible and successful tutor, you might want to add more tutors to your schedule and diversify your market. And you can keep the system for your bookings between multiple tutors. You could all tutor the same thing, but with different approaches – maths tutors for different stages – or you might have different but complementary skillsets – yarn spinning, knitting, crochet, macramé, etc.
Expanding your SimplyMeet.me subscription to enable team management is a small price to allow for organisational management and additional calendar synchronisation.
You have the means to start tutoring online – finding clients
You can't get tutoring clients if they don't know you exist. You'll need to locate them and help them to find you. People are so much easier to engage if they think it's their idea.
Social media is an ideal place to find some of your first clients. Depending on the skills you want to tutor, you might find more traction with different platforms. Business skills might make LinkedIn an ideal platform to find clients. Alternatively, maths tutoring might work well on Facebook and Instagram. Hashtags and FB groups will make it far easier to locate and target people with specific interests and tutoring requirements.
Maybe later you might want to spend a little more on paid advertising. However, with pinpoint targeting at specific groups, you won't have to spend a lot to get the traction you need. 
Are You Ready?
Are you about to turn your unused skills into a profitable side hustle? Maybe you're ready to take your tutoring gig to the next level or further afield. – Honestly, getting your tutoring gig online could propel you much further than you ever thought.