10 Tips to Collaborate With Freelancers and Independent Contractors
September 29, 2022
241
0

With 1.56 billion freelancers worldwide, finding one to grow your brand is not that hard. However, the key is to know how to collaborate with them so that both parties benefit from it. Collaborating with freelancers or independent contractors does offer your business some significant benefits, a major one being reduced overhead costs.
Below are the 10 best tips and advice for businesses to help you collaborate smoothly with freelancers and independent contractors.
Know Who They Are
Although you might never have a face-to-face meeting with a freelancer, invest some time in getting to know them. Ask them questions about things they like doing apart from work.
Be interested in knowing what they like or what gets them excited about working with a client. It helps you establish a healthy business relationship with the independent contractor. Moreover, you should ask them what they are looking to gain from the collaboration.
Set Clear Expectations
A freelancer can help you handle multiple projects with ease. So, you should set clear expectations at the start of the project itself. Keep a transparent process in place to let them know how you work with freelancers and what you can expect from them.
You have to be precise when sharing the project's outline. Doing so eliminates guesswork and gives freelancers the necessary information about the project. It also reduces the number of revisions and mistakes in the project.
Ensure Smooth Communication Round-The-Clock
"Up to 80 percent of businesses use social collaboration tools for enhancing business processes". – Mckinsey.
Collaborating with freelancers or independent contractors poses one important challenge. They might be working from a different time zone or country. In such circumstances, you should choose a reliable online collaboration tool. Doing this makes it easier for you to remain updated about the project and share vital information with the freelancer. It also helps increase the productivity of the freelancer.
At the same time, you should keep one thing in mind. Never ask an independent contractor to be available outside of their working hours. Therefore, it is necessary to have a stable and permanent communication plan in place.
Respect Freelancer's Time
"Once you hire a freelancer and have the initial project meeting, keep meetings to a minimum. Make sure a meeting is justified before asking for one." – Rob Swystun.
Many businesses collaborating with freelancers often misunderstand how these independent contractors work. As a result, they often regard them as having less value in comparison to a regular employee. You should never commit this mistake. Remember, the world of freelancers has some of the top talents from your industry, and they have willingly committed to this lifestyle.

Treat a freelancer the same way you would treat a regular employee. Yes! Your project has a deadline, but a freelancer might not be able to deliver it owing to some emergency in personal life. So, respect their time.
Offer Constructive Feedback
After they accomplish the goal, ask the freelancers for personal feedback. This will help you overcome any shortcomings they might have faced during their work on the project. It ensures the next freelancer does not face the issues encountered by the previous one.
One significant advantage of working with freelancers is they are open to criticism, both negative and positive. So, offer them feedback to help the independent contractor deliver their best work for your business. You have to provide them with clear guidelines to deliver the project per your business requirements.
Pay On Time
Feeling sceptical? Check out this small PayPal survey regarding the clients' lack of timely payments to freelancers.
Deciding to collaborate with a freelancer or independent contractor does not make them responsible for everything. As a business owner, you must ensure they receive timely and equal pay for their work. It is an essential factor that decides how dedicatedly they would contribute to your business's growth.
Be Present & Supportive
"I think managers can gain a lot by encouraging freelancers. This keeps their morale high." – Jabran Kundi.
There are business owners who do not feel the need to praise a freelancer. However, encouraging someone to work hard to grow your business means a lot. A word of appreciation or a Thank You note will never go out of style.
Doing so increases the morale of the freelancers and encourages them to go an extra step for your business. Be a business owner who makes independent contractors feel at home when working for your brand.
Make Them Feel A Part Of Your Team
Sometimes, getting straight to the point often backfires. It is not so different when you are collaborating with a freelancer. So, before you get down to having a project-related chat, have a friendly conversation. Ask them about their day and how their weekend was, or share a funny meme trending in your workplace. These are excellent ice-breakers and help make independent contractors feel at ease.
Also, many freelancers have to work directly with the business owner or with someone with no decision-making power. In both cases, it impacts the type of communication and collaboration they have with the organization. Thus, ensure you introduce them to internal teams with whom they would be communicating regarding the project. Doing this ensures minimal mistakes and maximum output from their side.
Never Micromanage
Freelancers love the autonomy and freedom to work on their own terms. It is vital to communicate with independent contractors but do not turn it into a micromanagement campaign. You should connect with freelancers once every week or two weeks.
Remember, micromanaging a freelancer will never work in your business's favor. Moreover, it might even make them form a negative mental image of your brand. Lastly, never assume that your's is the only project they are working on round-the-clock.
Have a System for Accountability
You need to have a system in place to hold the freelancer responsible for the said project, especially meeting deadlines and ensuring top-notch work quality. For this, you can utilize a cloud-based team collaboration tool.
When you plan to collaborate with a freelancer, keep these ten tips and advice for business in mind. Doing this will ensure flawless communication with independent contractors and receive top-notch quality in terms of project work.
Guest Author Bio: Nandini Sharma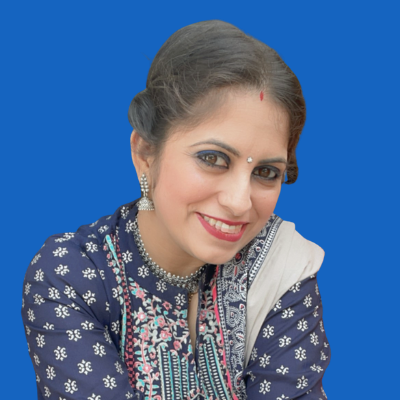 Nandini Sharma is the Marketing Manager at ProofHub – an all-in-one project management software loved by thousands of teams and businesses across the globe. Nandini brings close to a decade of experience in the field and has successfully executed several brand-building and marketing campaigns throughout her career.