March Newsletter: Spring has Sprung already at SimplyMeet.me
March 7, 2023
168
0

How on Earth did we get to March already? 2023 is racing ahead, and we are running with it with some significant new system developments and company changes, and we're having some fun along the way. You know what they say, "time flies when you're having fun".
What's New Since February
Never mind that we had a little Carnival fun time; we still have some cool updates from the past month.
SMTP email enhancements
SMTP set-up can be a little daunting if you don't have the technical know-how of where to find the details. That's why we have simplified the set-up process by adding several popular SMTP providers to choose from. When you click on a specific email provider, the system will auto-fill the service provider's generic details.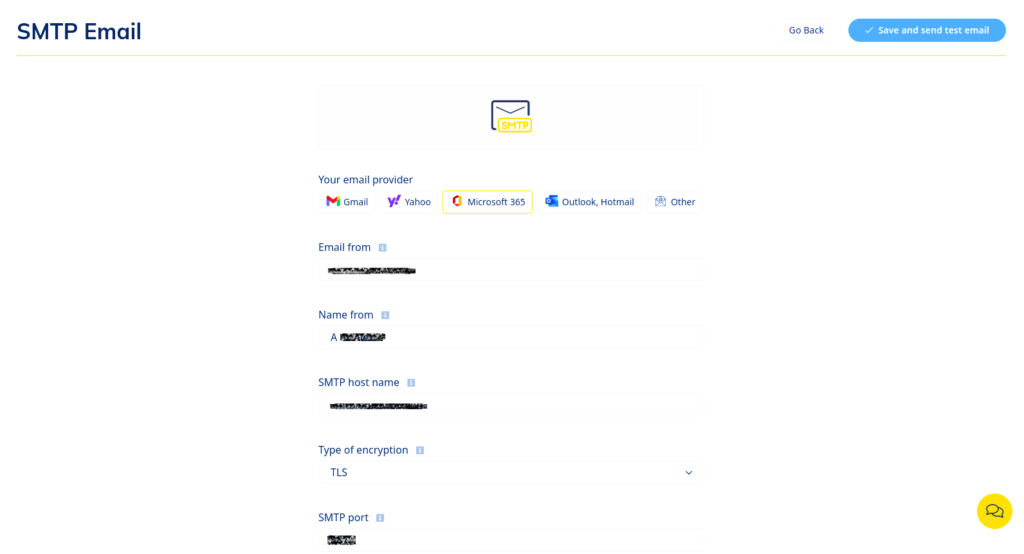 It's so much easier than searching the help centre on your email service provider and looking for the correct details to fill in the fields. Some of them are not very easy to find.
Flexible Duration Redesign
We have already implemented the flexible duration feature. However, we have changed how the duration selection displays on the booking website. It is now displayed at the time selection step to allow this option with direct links to the specific meeting type.
This ensures that clients choose a time available for the meeting duration they need. There's very little point choosing a meeting at 9:00 am if they can only have a 15 or 30-minute meeting when they actually need a 60-minute appointment. It's a much better process flow.
Improvements in availability display
Sometimes there are clashes when people book in busy departments, which can occasionally cause issues at the confirmation page for round-robin meetings. We will now hide unavailable timeslots. Previously, the system would display an error message at the confirmation step if the specific slot has become unavailable.
Links to SBPay transactions on the "My Meetings" page
If you want to check out your transactions from your booked meetings, now you can navigate directly to SBPay.me from the navigation menu. Alternatively, you can check specific meeting payments from the booked appointment. Navigate to the "My Meetings" page to see or approve individual transaction details.
Reverse Calendar Conflict Alert
The Reverse Calendar Sync Feature can sometimes conflict with the times made available on the meeting type or the generic working hours specified. We have added a pop-up to prevent this from causing problems within a user's calendar or preventing meetings from being booked when they should be available. The Pop-up will warn users of conflict within calendars when the user tries to enable "reverse calendar" by a specific meeting type.
Coming Up in March and Beyond
If that wasn't enough for you, why don't you keep your eyes peeled for the developments we hope to release in March?
Redesigning The Sign-up Process
Okay, we know some of you didn't like the sign-up process. However, it's all good that you let us know because now we know we can improve.
Shortly the sign-up process will be far more streamlined, intuitive and user-friendly. We want to make the sign-up process as simple as possible so it's easier to start scheduling meetings for your business.
White-labelled Single-use Links
We know some of you are using the API to generate links to meeting types. However, at present, these single-use links are not white-labelled. So soon, we will enable the white-labelling of the single-use API-generated links to gel with the overall white-labelled nature of a pro-level subscription.
Organisation-level Email Improvements
You asked for SMTP and SMS integrations to allow you to send automated messages from your business email addresses and accounts – We did that. However, we didn't consider how organisations might want to ensure nothing gets left behind. Sure, emails could come directly from one team member, but what if they leave (or worse)?
We will be implementing two new email features to ensure nothing is overlooked.
SMTP for Organization –

This option will ensure that the sending email address represents the whole organisation (or even a department), so there is always that cohesion in business communications.

Organisation email in notifications footer –

While clients may prefer to deal with the same person, sometimes, they need to contact someone while they aren't available.
In case you missed it
You might not know this, but we have Carnival in Cyprus before Easter (around the beginning of Lent). For approximately two weeks, we get some fun and frolic before the Orthodox tradition of fasting before Easter (no meat and then no dairy). Well, Tsiknopemdi (literally smokey or "smelly" Thursday) is the last day of eating meat, and it's a massive barbeque party in Limassol – you might have seen Daena's Instagram reel from the festivities. This past weekend saw the end of Carnival, with a parade and a party that stretched from Sunday afternoon into Green Monday. And that's how we find ourselves in March and on the run-up to Easter.